WELCOME FROM
THE SENIOR LEADERSHIP TEAM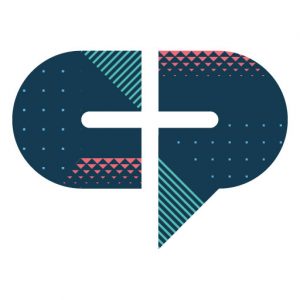 I am proud and privileged to be able to introduce you to CP Riverside School, a school that aims to "create possibilities through alternative education."
Our school provides opportunities for students in years 8-11 who for a variety of reasons no longer receive a mainstream education, to achieve and develop alongside peers in an aspirational and supportive school environment.  Our school does have several similarities to a mainstream school, such as the structure of the school day and 50-minute teacher-led lessons. Still, there are also many differences such as our restorative and relational approach to improving behaviour, and the frequency of mentoring and coaching opportunities ensuring all students receive the individual and personalised support that they need.
We provide a high-quality education for students who wish to be part of a small-school community and value a knowledge-rich education experience.  Our curriculum allows students to study a combination of GCSE and vocational subjects, in line with the typical offer of mainstream schools.  We believe that it is essential that our students achieve recognised qualifications and be able to compete with mainstream peers for post-16 places and move one step closer to achieving their career ambition.
Our staff are committed to ensuring that students have a positive and memorable experience at CP Riverside, grow and develop as young adults and contribute to their local community positively.  
I encourage you to get in touch if you wish to visit or would like to know more about our fantastic school.
Mark Eyre
Principal
Our school allows students to have a fresh start in education.  We take a student-centred approach to identify barriers to learning and work with the student to break these barriers down, to allow them to achieve their potential both academically and personally.  We strive to meet the needs of all of our students, recognising that one size does not fit all, and help them develop resilience and skills to prepare them for the world of work. 
Building positive relationships is at the heart of everything we do and by taking the time to get to know our students, we can mentor, guide and support them to thrive and be themselves.  We recognise that emotions can get the better of us all and students will make mistakes, but if they are willing to engage, we will give them the support and opportunity to unpick situations, resolve issues and move on. 
As the SENCo of the school, I am proud, every year, of the incredible achievements, and personal developments made by our students, supported and encouraged by an experienced body of staff.
Stef Smith
Assistant Principal | SENCo
---
CP Riverside has the best of both worlds: mainstream education in an alternative environment.  
Our aim is to ensure that every young adult who joins our school has access to a high quality programme of study.  The curriculum we offer is broad, varied and taught by teachers who have a deep understanding of their subject but also see the importance of developing positive relationships with their learners; understanding the person behind the learning is key to success.
As Assistant Principal, I have the privilege of leading a team of fantastic teachers whose main priority is to empower students and let them see their academic potential.  They have an outstanding ability to support, guide and nurture students to get them where they want to be in the world.  Students leave CP Riverside feeling valued, confident and able to stand against their peers having had access to the same level and breadth of education.
Gemma Blacow
Assistant Principal | School Standards