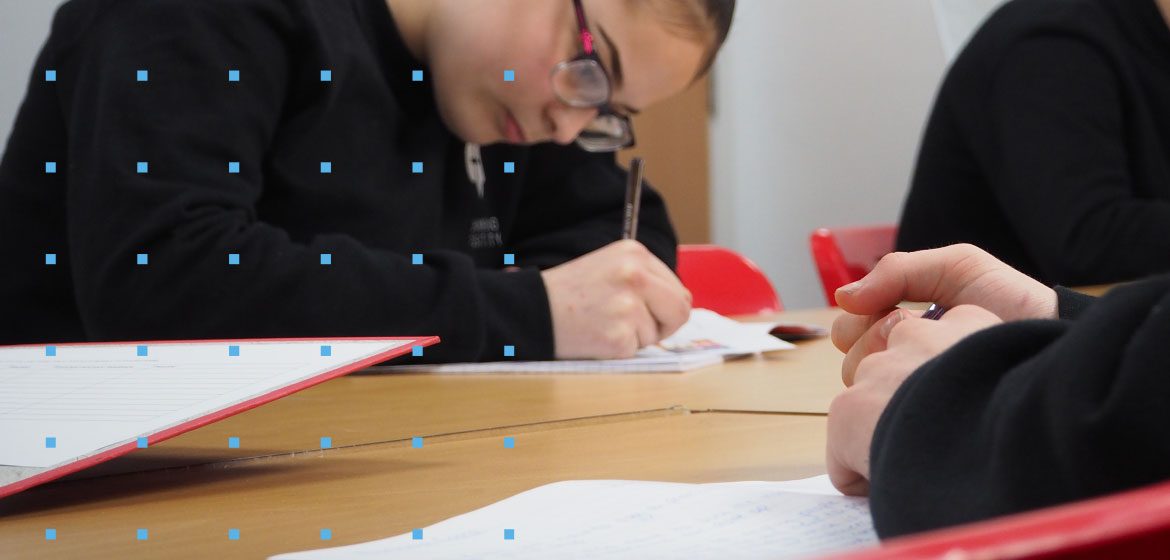 English
English is a subject that can build the confidence of students; allowing them to engage in discussion, be analytical, expand their vocabulary and use their imagination.
We use English skills every day without even realising it – arguing your point of view for example! Most college/Further Education courses will require an English qualification of some form.
English qualifications on offer at CP Riverside are GCSE English Language and Functional Skills.
Students are encouraged to make mistakes and be proud of them – this is how they will climb to the next level: much like riding a bike. Students are made to feel proud of their work with a strong focus on praise. Tasks are differentiated for each student and more able students are stretched and challenged appropriately. All efforts are made to make learning as fun as possible.
Students will learn how to write creatively and with technical accuracy. They will learn how to describe/argue/persuade and to write short stories. Students will study a variety of extracts from texts and identify the hidden meanings within those texts, honing their analytical skills.
Some students will require an English GCSE grade 4 to get on their chosen college course, whilst others will choose to gain the Functional Skills Level 2 Pass equivalent. Different types of apprenticeships will demand different entry requirements.
Course Teachers
Teacher